Trieste Flute Festival
November – December 2022 | Trieste
Masterclass, conferences and concerts
Masterclass
10-11 December 2022 | Trieste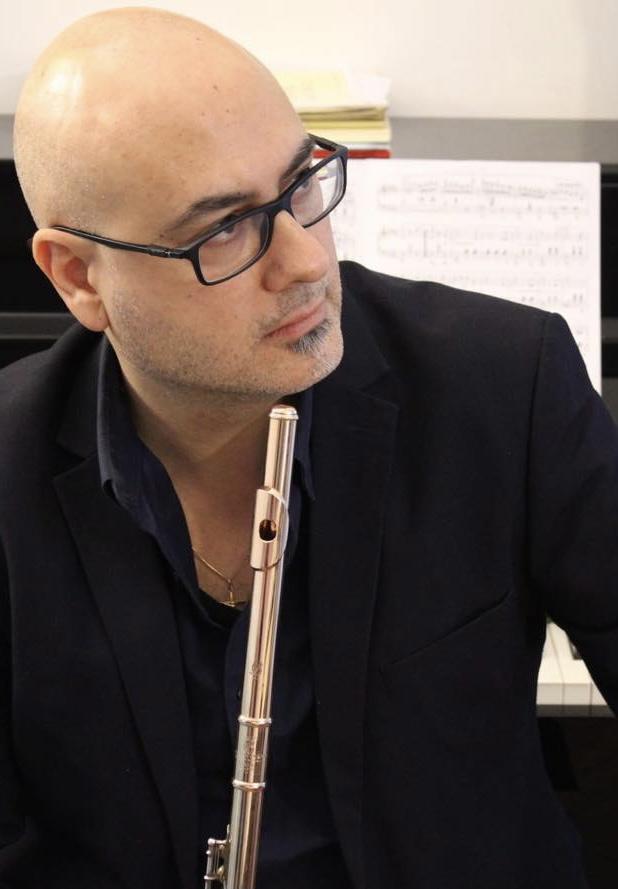 Giorgio Di Giorgi
Solo and orchestral repertoire
He made his debut as a soloist at the Victoria hall in Geneva with Camerata Lysy, later performing with the Belgrade Strings at the Kolarac in Belgrade, with the Orchestra Sinfonica Siciliana and with the Filarmonica del Verdi in Trieste. He has given concerts that were recorded and broadcast by RAI, Slovenian Radio and Serbian Radio Television, and has recorded for the Bongiovanni and Tactus record labels with international distribution. He has collaborated with the Conservatories of Trento, Bolzano, Cagliari, Trieste and Udine and regularly holds numerous master classes. He has held the position of Principal Flute in major Italian orchestras, including La Scala, La Fenice and Il Maggio; since 1997 he has been Principal Flute at the Teatro Verdi in Trieste.
Nicola Mazzanti
Piccolo
Nicola Mazzanti served as Solo Piccolo of the Maggio Musicale Fiorentino Orchestra from 1988 until 2020. Many composers have written pieces for him, for piccolo and piano or orchestral concerts. Frequently invited to give masterclassses for flute associations and music schools in Italy and abroad, he teaches piccolo at the Hochshule in Luzern, at the Conservatorio della Svizzera Italiana in Lugano and at the Conservatorio "Verdi" in Milano. He has released several solo CD's.
www.piccoloflute.it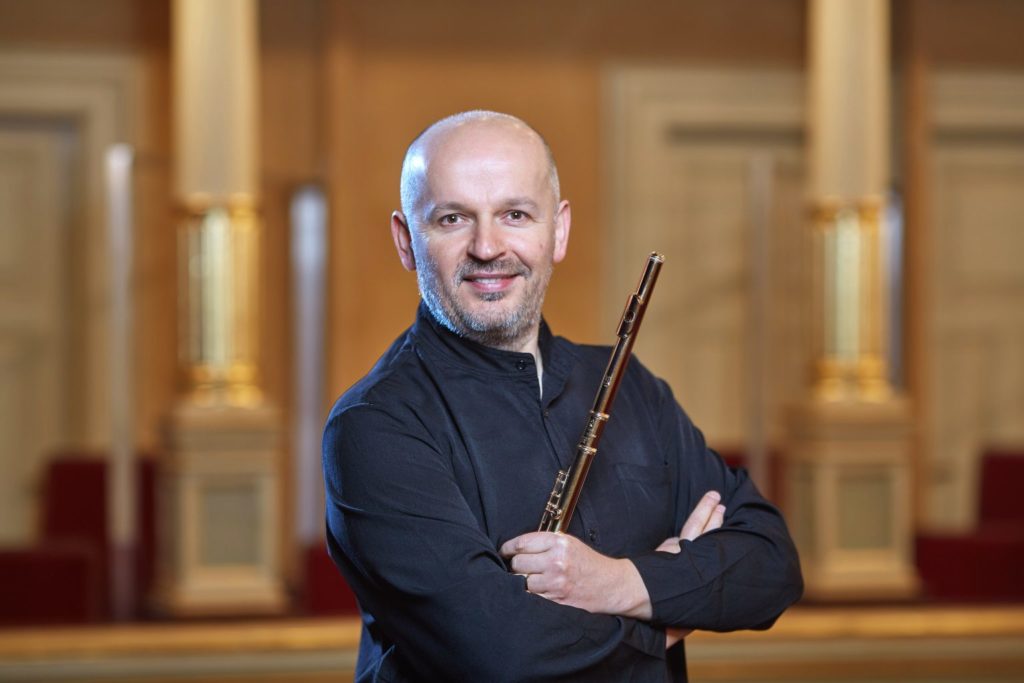 Matej Zupan
Solo and orchestral repertoire
Professor at the Academy of Music of the University of Ljubjana (Slovenia), he was the first flute in the Slovenian National Radio Symphony Orchestra and winner of numerous prizes and national competitions. He has intense chamber music and concert activities as a soloist in Slovenia, Europe, USA and Asia.
www.matejzupan.com

Concert by Masterclass teachers
Giorgio Di Giorgi
Nicola Mazzanti
Matej Zupan
With the participation of: Sara Radin, Ettore Michelazzi, Alessandro Vigolo
Music by G. Blasco, A. Cavicchi, C. Frühling, W. A. Mozart, P. I. Čajkovskij
Sunday, December 11, 2022
8:30 PM
Sala Bazlen, Museo Teatrale Carl Schmidl
Trieste, Via G.Rossini, 4
Free admission until sold out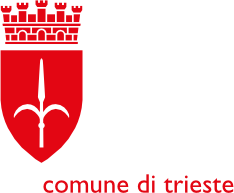 TriesteFluteDay_12
The twelfth edition of the international event "Trieste Flute Day"
Monday 12 December 2022
Trieste, Teatro Stabile Sloveno, Via Petronio, 4
6 PM
This year's Trieste Flute Day will see the performance of a selection from "Luna's Magic Flute", by Slovenian composer B Pucihar, by students and professors with members of the Trieste Flute Ensemble and the performance of pieces from the Trieste Flute Ensemble's repertoire including composers from Trieste, G. Coslovich and M. Fanni Cannelles.
€ 7,00; students € 4,00; presale (Viva Ticket and online) + € 1,50
Thanks for collaboration: