Saturday 10th December 2022
Liceo Musicale Carducci Dante
via Corsi 1, Trieste
9:30 Registration
10:00 – 13:00 REHEARSAL Trieste Flute Day
13:00 Lunch break
Sunday 11th December 2022
Liceo Musicale Carducci Dante
via Corsi 1, Trieste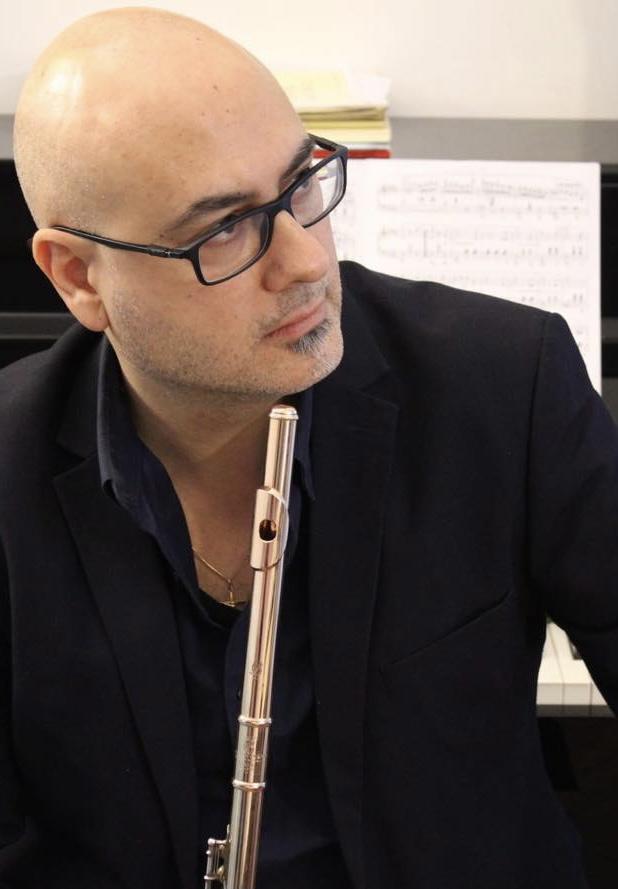 Giorgio Di Giorgi
Solo and orchestral repertoire
Ha debuttato da solista alla Victoria hall di Ginevra con la camerata Lysy, esibendosi in seguito con I Belgrade Strings al Kolarac di Belgrado, con l'Orchestra Sinfonica Siciliana e con la Filarmonica del Verdi di Trieste. Ha tenuto concerti registrati e trasmessi dalla Rai, dalla Radio Slovena, dalla Radio Televisione Serba e ha inciso per le case discografiche Bongiovanni e Tactus in distribuzione internazionale. Ha collaborato con i Conservatori di Trento, Bolzano, Cagliari, Trieste e Udine e tiene regolarmente numerosi corsi di perfezionamento. Ha ricoperto il ruolo di Primo Flauto nelle maggiori orchestre italiane, tra queste la Scala, la Fenice e il Maggio; dal 1997 è primo flauto stabile del Teatro Verdi di Trieste.
Nicola Mazzanti
Piccolo
Nicola Mazzanti served as Solo Piccolo of the Maggio Musicale Fiorentino Orchestra from 1988 until 2020. Many composers have written pieces for him, for piccolo and piano or orchestral concerts. Frequently invited to give masterclassses for flute associations and music schools in Italy and abroad, he teaches piccolo at the Hochshule in Luzern, at the Conservatorio della Svizzera Italiana in Lugano and at the Conservatorio "Verdi" in Milano. He has released several solo CD's.
www.piccoloflute.it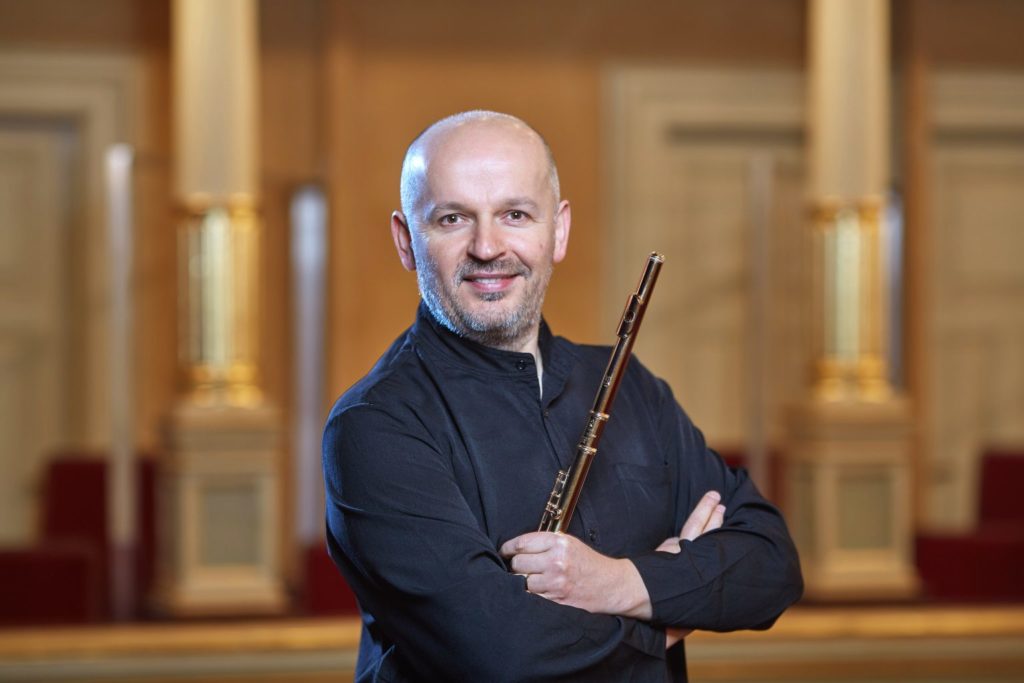 Matej Zupan
Solo and orchestral repertoire
Professor at the Academy of Music of the University of Ljubjana (Slovenia), he was the first flute in the Slovenian National Radio Symphony Orchestra and winner of numerous prizes and national competitions. He has intense chamber music and concert activities as a soloist in Slovenia, Europe, USA and Asia.
www.matejzupan.com
Registration open
Actual registration includes a 45-minute lesson and access as a listener to all courses on the day of the lesson.
Enrolment in the solo repertoire masterclasses are open to flutists of all ages and all levels.
Costs
The cost as an actual student is 50 euros. The fee for listeners is 20 euros.
Members of the Trieste Flute Association will be able to participate at half price.
For further information or registration, please write us an e-mail by filling in the form. You will receive a confirmation of enrolment with the modalities of payment of the participation fee.
Registration open.
For information or registration