Trieste Flute Festival
May – June 2021 | online
Masterclasses, workshops, concerts and conferences for musicians and enthusiasts
The COVID-19 pandemic has halted all in-person events; while we wait to be able to meet in person, we will create this online Festival; a new challenge, difficult but exciting.
Masterclass
28 – 29 – 30 May 2021
Enrolment for the Masterclasses in solo repertoire is open to flutists of all ages and all levels of preparation.
It is open to all musicians, with any instrument.
Lessons will be held via Zoom.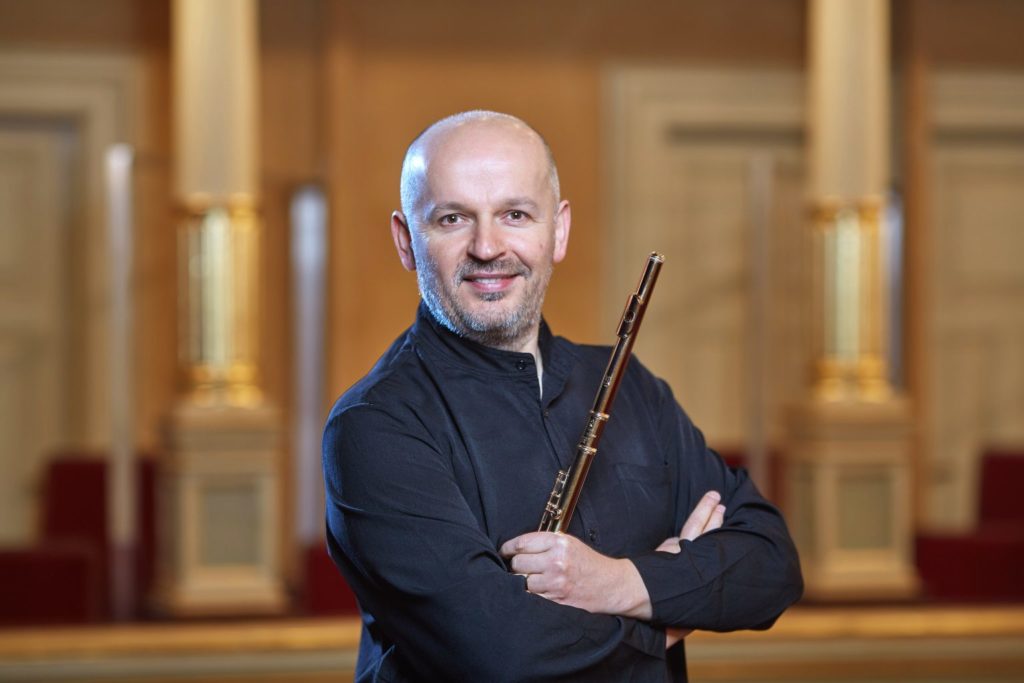 Matej Zupan
Solo repertoire
Professor at the Academy of Music of the University of Ljubjana (Slovenia), he was the first flute in the Slovenian National Radio Symphony Orchestra and winner of numerous prizes and national competitions. He has intense chamber music and concert activities as a soloist in Slovenia, Europe, USA and Asia.
www.matejzupan.com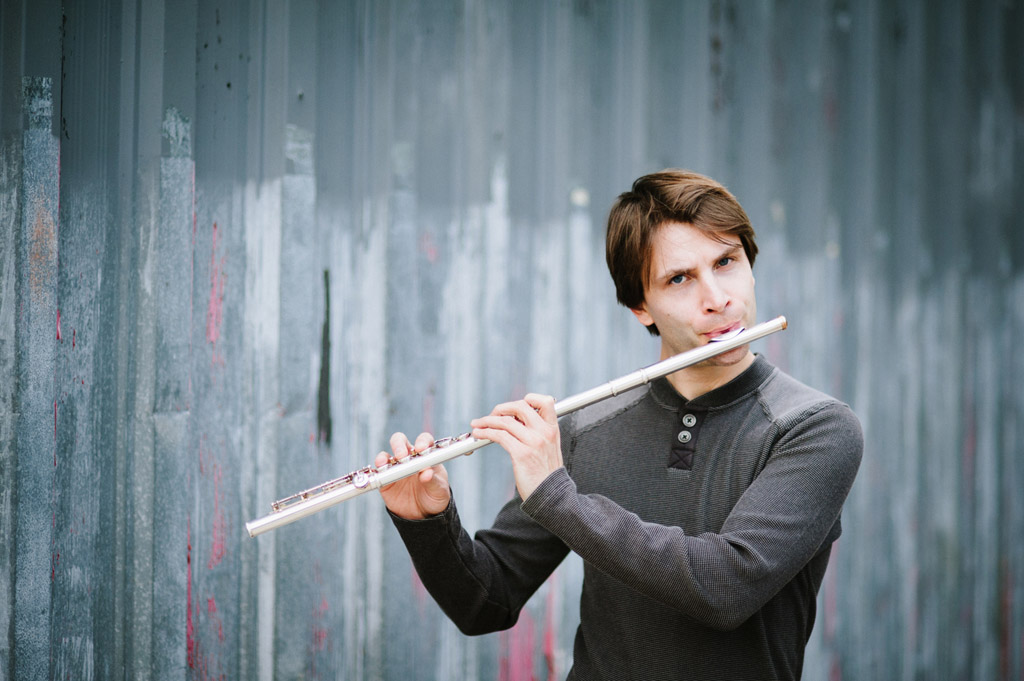 Damjan Krajacic
Latin-Jazz Flute Workshop
Compositore e flautista, Damjan Krajacic guida il quintetto jazz "baCLAVE". Con 7 album pubblicati e acclamati dalla critica, è un artista completo con una maturità compositiva e un approccio stilistico che combina vari stili ed influenze musicali, dal groove al latin-jazz alla musica ambientale e meditativa. Le sue composizioni sono influenzate da sensibilità jazz e classiche e dai ritmi e dalle melodie dell'est-Europa. Nel 2015 il suo CD "Vision" è stato nominato in Croazia per il prestigioso Premio Porin "Best Jazz Music Album".
damjanmusic.com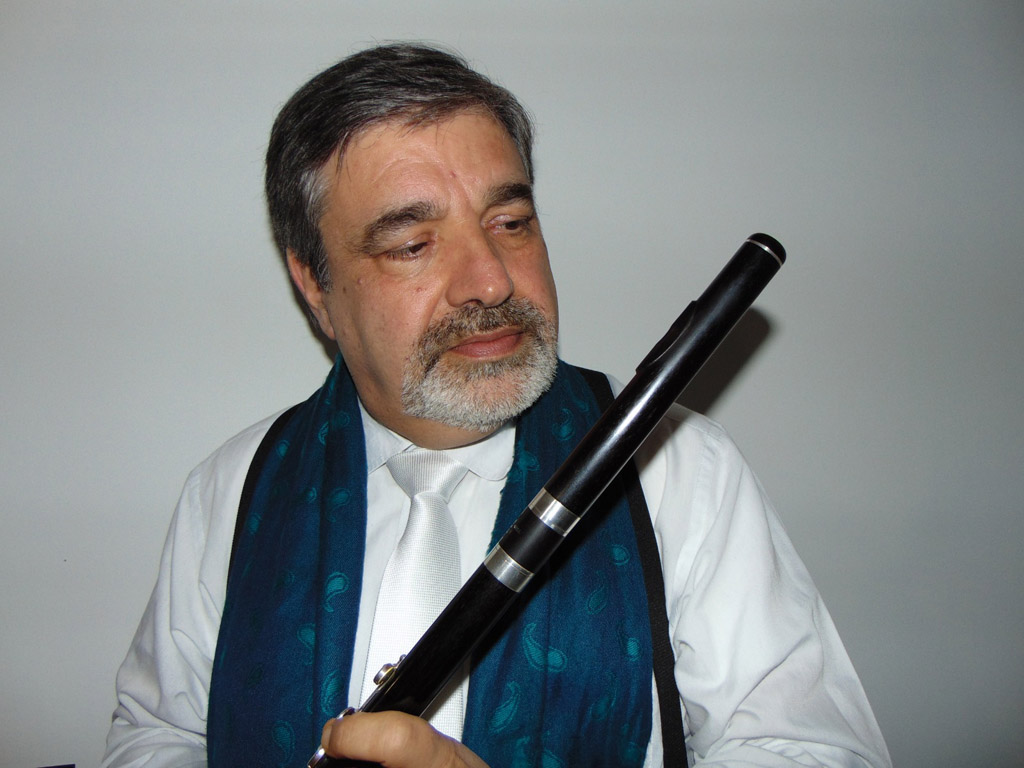 Onorio Zaralli
Solo repertoire
Co-founder and teacher of the Web Flute Academy in Boston (2018), director of the international flute magazine "The Babel Flute", author of books and compositions for flute, Onorio Zaralli has performed and taught in Italy, France, Luxembourg, Russia, Korea, Australia, Mexico and USA. In 1992 he played as soloist at the Great Easter Concert in St. Petersburg broadcast on RAIUNO. In 1994 he was the artistic director of the International Festival of Italian Music in St. Petersburg.
onoriozaralli.it
Greensleeves Youth Project
Following the theme of the event "The Secrets of Galway", a large virtual flute orchestra composed of young flute players from Italy and all over the world will perform the musical piece "Greensleeves".
Participation, which is completely free of charge, requires the submission of a video with the performance of one's part.
With the contributions of all participants, a video will be made that we will shared on this site and on the association's social networks.
Play with us
In the following Google Drive folder are the parts with the backing tracks, each participant can choose which part to perform.
Google Drive Studenti Greensleeves
The video must be sent by the 20th of May by email or WeTransfer to info@triesteflute.it. The video can be made with cameras, mobile phones or tablets. It is recommended that you perform your part following the backing track in your headphones.
In the video submission message please indicate: First Name, Last Name, Part.
Privacy, Legislative Decree 10 August 2018, n. 101: by submitting the video you automatically authorise the publication of the video on YouTube and the association's social networks. The complete privacy policy of Trieste Flute Association is available on this website at the privacy and cookie policy page.
Participation is completely free of charge.
Sacred and profane: The Patriarchate of Aquileia
Conference – Online concert by the Trieste Flute Ensemble
by Prof. Giorgio Blasco and Dr. Paolo Benedetti
In addition to the historical-musicological exhibition, the event offers audio/video listening of music inspired by the spirit of the times of the Patriarchate of Aquileia in a period of time starting from the 12th century and arriving up to the period of the Serenissima. In this respect it will be possible to listen to the progressive development of the forms and styles of music that accompanied the scenario of the Patriarchate. The pieces range from philological reconstructions of historical manuscripts to music composed specifically for this special occasion and, finally, to Antonio Vivaldi.
TriesteFluteDay_10
The secrets of Galway and beyond
June 2, 2021
The tenth edition of the international event "Trieste Flute Day"
All events on our YouTube Channel
To see the videos in this page please accept experience enhancement cookies
Change cookies preferences
Programme
10.00 AM Conference on "The first twenty years of the Trieste Flute Association
11.00 AM "Sacred and Profane" project on the Patriarchate of Aquileia
12.00 AM Aquileia
4.00 PM Videos of winners or meritorious entries from the Flute Competitions
6.00 PM The secrets of Galway
Thanks for collaboration: